Tom Kufahl
Founder of our Group
Email : tkufahl@charter.net
Location: Wausau, Wisconsin
Birthdate:
Date of Onset: Diagnosis is 92 but suspected much earlier
Other Health Conditions:
Current Medications:
Occupation:
Family:
Favorite Activities:
Aaron Nelson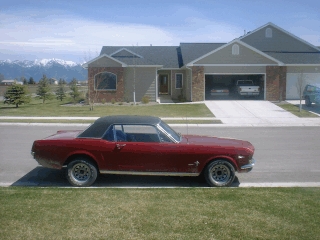 Aaron's Cool Mustang!!!!!!!
Email Aaron@arthritisinsight.com
Location:Kalispell MT
Birthdate:5/3/74
Date of Onset/Diagnosis:April of 84
Surgeries due to Still's: Left Hip tissue release,Right hip replacement, Both knees replaced also many muscle releases. one revision done in Jan of 99 right knee. October 19 2000, Left elbow replacement.
Current Meds:Imuran, Celexa, Cyclobenzaprine, Vicodin.
Occupation:
Family:single
Favorite Activities: Working on my websites, being with friends, Working on my 1966 Ford Mustang
My webpages:
Finicia Murray Compton
Location: Pikeville, Kentucky
Birthdate: 03-02-78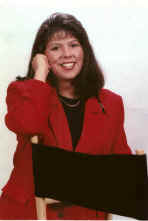 Year of Diagnosis: February of 1998

Other diseases: Avascular Necrosis

Surgeries as a result of still's: Future total knee replacements

Current Medications: Prednisone, Relafen, Plaquinel, Methotrexate,
Ultram, Calcium w/Vitamin D, Vitamin E, Folic Acid.

Occupation: Full-time college student studying to be a Secondary Math
Educator.

Family: I am single. I live with both, my Dad, Finis Compton, and my
mom, Linda Compton, and my sister, Crystal Compton. I have one cat,
Baby. I have a boxer bull dog, Sissy.

Hobbies: Internet, used to love to shop, but my disease has kind of put
a damper on that, love to spend time with friends, love swimming,
sunbathing, relaxing in my jacuzzi, love math.
Email: compton@kymtnnet.org
Richard Schwartz
Email: richard@lsa.co.uk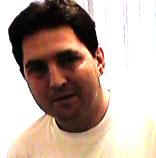 Location: London, UK

Birthdate: 15/6/54

Year of Diagnosis or Onset: 1991

Other health conditions: None

Surgeries as a result of Still's: splenectomy

Current Medications: prednsilone (5mg a day); azathioprine (100mg a day),
didronel (osteoporosis treatment course); penicillin (250mg 2xday)

Occupation: Financial journalist

Family: Married, 1 son (8), 1 daughter (5), 2 cats

Hobbies or Favorite Activities:
When time allows: music
Kathi McDavid
Email: txav8r@flash.net
Location: Keller, Texas...Just north of Fort Worth

Birthdate: Sept 4, 1960

Year of Diagnosis or Onset: 1990

Other diseases/health problems: fibromyalgia, aquagenic pruritis, reynaud's syndrome

Surgeries as a result of Still's: None

Current Medications: prednisone, prozac, claritin, zantac, klonapin, neurontin, ultram, Tylenol Arthritis

Occupation: Was Financial Analyst/Project Manager currently applying for long term disability

Family: Monte is my husband. He is incredibly understanding and supporting of me. We will be married 18 years this July. Brennan is my 13 year old daughter who is really involved in acting and drama. She is fabulous at it. Drew is my 11 year old son who is 100% boy, yet takes the time to make sure his mother doesn't over do it. Ellie is our eight year old golden retriever. I don't know what we would do without her.

Favorite Activities: Spending time with my family and shopping on Ebay!
Jennifer Jay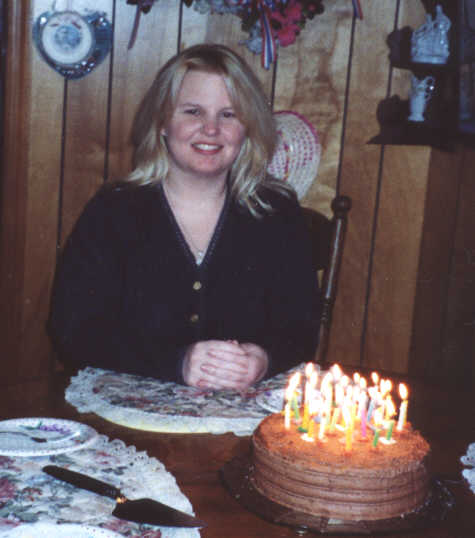 Email: timberwolf@snowhill.com
Location: Fort Rucker, Alabama
Birthdate: Feb 10, 1971
Year of Diagnosis/Onset: Onset in Sept of 89, Diagnosed in Sept of 90
Other diseases/health conditions: Fibromyalgia, hypoglycemia,
Surgeries as a result of Still's: Hip replacement in 93, 2 Revisions in 98
Current Medications: Enbrel, Zoloft and desiprimine for the fibromyalgia, Darvocet as needed for pain.
Occupation: Office Assistant and this website (LOL), I was previously a travel agent.
Family: Wonderful Husband, Marcial.. 1 Golden Retriever, 2 cats
Favorite Activities: Being with my husband and my dogs, riding four wheelers, riding horses when I can, Reading, Wolves, medical research, Web design (my latest project)
**In Memory of Kodi** I miss him dearly
November, 2000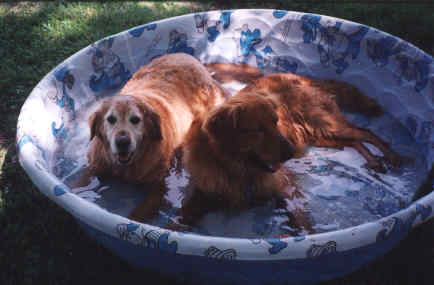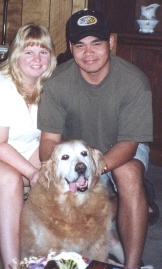 Kodi and Rocky in their Pool Our last picture of Kodi, September 2000
June 1998
Amanda Rose Herzog
Email: americk@olg.com
Location: St. Inigoes, Maryland

Birthdate: June 16, 1990

Year of Diagnosis or Onset: February, 1996

Other diseases/health problems: None

Surgeries as a result of Still's: None

Current Medications: Methotrexate, Naprosyn, Folic Acid, Zantac
Occupation: 3rd grade student as of 1999 (end of school year)

Family: two cats, Tiger, Fluffy; one dog, Kato; 4 Birds
Mom Tracey Herzog

Hobbies or Favorite Activities:
Reading, Writing, Karate, Piano
Betsy Ashley
Email: ashbet@northnet.org
Location: Norwood.New York

Birthdate: March 24th

Year of Diagnosis or Onset: Onset 1993 diagnosis- March 1999

Other diseases/health problems: None

Surgeries as a result of Still's: None

Current Medications: Celebrex, aspirin ,estrogen, Pepcid

Occupation: Hairdresser for 31 yrs- Beauty shop in my home

Family: Married- husband Ken-postmaster Colton Four children Two daughters Angela and Amy, both married and two sons- Keith and Bob- six beautiful granddaughters and
another grand baby on the way- pets- yes Lisha- a Shihtzu dog, three cats-
Tiffany ,Peaches and Manna

Favorite Activities: Hobbies are cooking- love new recipes,
crocheting and making teddy bears from old materials such as fur coats and
jackets belonging to relatives. Also we have a RV and enjoy going in that.
amanda yee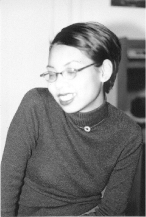 Email: yee.44@osu.edu
Location: columbus, OH

Birthdate:09-17-77

Year of Diagnosis or Onset: 98

Other diseases/health problems: None

Surgeries as a result of Still's: none

Current Medications: none

Occupation: student, activist, consultant and soon to be peace corps
volunteer (i hope)

Family: single, no pets, oldest of five

Hobbies or Favorite Activities: reading, walking, ballet, yoga, painting,
drawing, swimming, and dancing
oh yeah.. and solving world food problems (just kidding)

If you would like to add your bio, send it to Jennifer@stillsdisease.org