Welcome to Stilligan's Island
Still's Disease is a rare and often misunderstood disease which
strikes both children and adults
The International Still's Disease Foundation was founded in the spring of 1999. We wanted to bring together those who have been diagnosed with Still's Disease and provide them with support, information, and a chance to meet others with this disease.

You can help us

The Still's Foundation is keeping track of individuals who have been diagnosed with Still's Disease. This information will help us in our efforts to raise awareness in the medical community and to promote research on Adult Still's Disease.
Since we are a non-profit organization we rely solely on donations. If you would like to make a donation to the Foundation please contact Carole Whaley
You can also help us raise funds when shopping online at Amazon.com. Amazon will donate a portion of every sale that is generated from the links of our website. To shop at Amazon and help our foundation please visit Amazon through our BookNook

Our Support Group

Our founder, Tom Kufahl, created a mailing list for those with Still's Disease to communicate. It has become the "heart" of our support group. We encourage you to subscribe to the mailing list. From there you will be able to email every person on the mailing list. It is a wonderful source of support and information for those who are newly diagnosed. It gives you a way to ask questions, tell your story, or if you need a friend.

Click to subscribe to stillsdisease
would you like to meet the Members of the Support Group
Join our Weekly Chat !!!
Please Join us For our Weekly Chats Each Thursday Night at 9:00 PM EST


StillsNet

StillsNet is a publication of the latest news and research on Still's Disease, Rheumatoid Arthritis, Osteoporosis, Fibromyalgia, Medicatins, and other Autoimmune diseases relating to arthritis

Click to subscribe to StillsNet
If you have any problems subscribing please contact Jennifer
To view past articles click here
Do you have any questions about Still's Disease?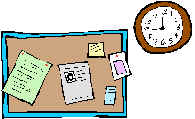 You can post them at our Message Board
The First Annual Still's Disease Conference will be held in Las Vegas, Nevada, October 2001
Sign up here for the Conference
We will be posting more info at a later date

Caregivers of those with JRA

Do you have a child with systemic JRA? Georgina (Josh's mother) has created a mailing list for especially for the parents. She has also made a website for systemic JRA and it includes a history of her son's experience with Still's Disease. It is a wonderful website with a lot of information so make sure you get a chance to visit it!
Click here to subscribe to JRA-list at Yahoogroups
Visit Georgina's Systemic JRA Page
This website was created to provide as much information about Still's Disease as possible. You will find helpful medical information such as a guide to lab tests, guide to medications, alternative therapies, the latest research on Still's and other related autoimmune diseases. The site is frequently updated so please be sure to visit often.

This site was last updated
March 15, 2001

Sign Our Guestbook View Our Guestbook

This website is dedicated in memory of Carol Orr, Shelly Himes-Graffeo and Kate Frost. We miss them dearly


Website Design by Jennifer Jay

Any questions or suggestions concerning this website should be sent to
We Subscribe to the Principles of Health On the Net Foundation